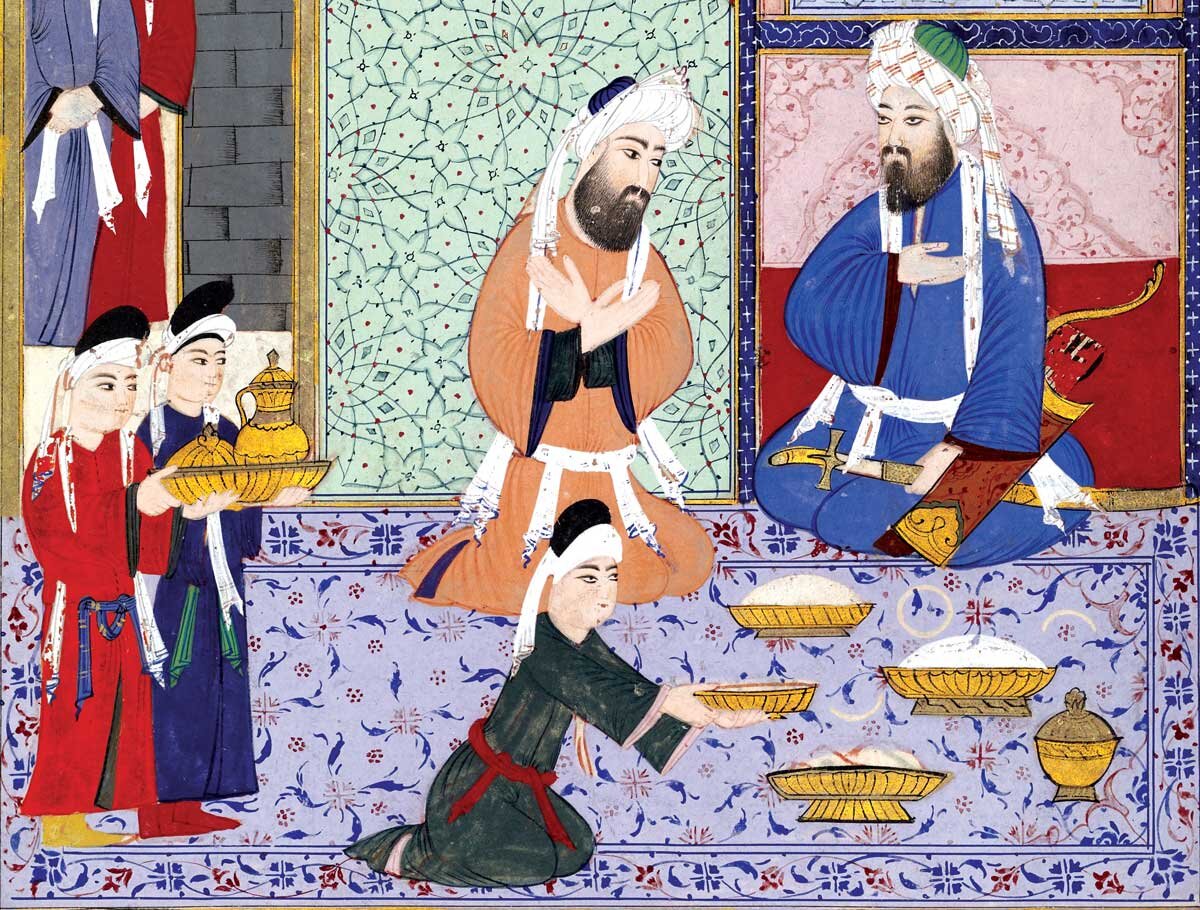 A scene of feasting, c.1594, Ottoman Empire © Museum of Fine Arts, Houston, Texas/Bridgeman Images
It all started with a craving for comfort foods, or so the story goes. When the nomadic Turks of Central Asia yearned for fluffy bread during their long journeys on the road, inspiration struck—they came up with a way to mimic the texture by layering their dough several times, creating a deep-fried filled dumpling known as Burga, the first form of Burek.
 As they travelled across borders, they brought their Burgas with them. Over time, the dumpling evolved into a variety of filled and layered pastries known as Borek, even making its way into the Ottoman imperial household as a delicacy. As the Ottoman Empire spread their influence over the Balkans for 500 years, they also spread their love of Burek. Despite their fall, the cultural significance of this everyday staple lives on in the streets of the Balkans to this day.
 Enjoyed at any time of day, the Burek is also popular in the cuisines of Mediterranean, Middle East, and other countries in Eastern Europe and Western Asia. Due to its diverse background, it has many names—Borek, Bourekas, Pita, or Banista. It also has many faces, coming in different shapes such as a triangle, swirl, cigar, or round pie.
Whatever name, shape, or filling it may take in the future, one thing is for sure: this delicious dish will continue to break boundaries. After all, it is in the nature of Burek to be nomadic, adapting to the lifestyles and tastes of future generations.